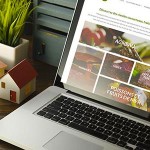 Mon Epicier Bio is the first grocery website in Quebec offering products from natural and organically-raised livestock. For your convenience, we have assembled the best Quebec producers, all on one site. Our suppliers are organic farms possessing organic certification. The majority of them are also certified with the HACCP and Aliments Québec.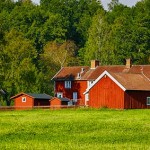 Being a client of Mon Epicier Bio is such as having access to a farm everyday! The organic meat industry is a well structured and extensively regulated sector of activity. Everything is meticulously recorded, monitored and verified. To obtain and maintain their organic certification, our farmers are required to comply to strict standards governing in every detail of production: processing, handling, storage, packaging, labeling and distribution. Our partners work with passion and determination in order to offer the most rigorous standards in the industry. The same applies for our deli meats, fish, and seafood.
When you buy at Mon épicier bio, you can rest assured that you are consuming products which have passed rigorous quality and sanitary standards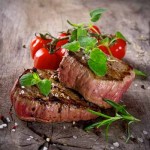 Mon épicier bio offers a complete range of high quality meats that are distinguished by their delicious flavour and meet the core values of its customers. Our approach also encourages intelligent consumption, eco-friendly, without waste and impulsive purchases. Spend less time at the supermarket and more time with your loved ones!
We have established partnerships with four large Quebec producers of organic livestock : Les viandes du Breton, La Ferme des Voltigeurs, and La Maison Du Gibier. As such, you will be able to order a large variety of their products directly from our website. You can find each farm's certification on the product packaging as well as in their information page under the Our meat tab.
Preservation Method and Shipping